aimed at skilled and fit mountain bikers
a careful selection of peaks in the Carpathian Mountains, South East Transylvania, Romania
from 2 to 12 days of guided mtb days
full-board accommodation, van transfers and assisted uplifts where required
airport transfers, luggage transfers
Conclusion for this year's mountain biking season… it rocked!!! So many great days riding, many many thanks Horia Măruşcă!
*Carpathian Peaks
season prices: 2022
coming soon
We love mountains at least as much as we like biking. In our book mountain biking should be a lot about mountains: majestic forests, alpine pastures, rocky ridges, and the assorted mountain trails. But the pinnacle of any mountain landscape is the peak.
Obviously, not every peak is bikeable. And "bikeable" is like beauty: it's in the eye (mind, legs, arms) of the beholder. Some peaks can be climbed on a bike practically 100%. Others require some push-bike, or carry-bike. The descents, also. These mtb experiences are not for everyone, but those who are keen on this type of adventure would find them pretty awesome. Are you one of them? You've come to the right place, then.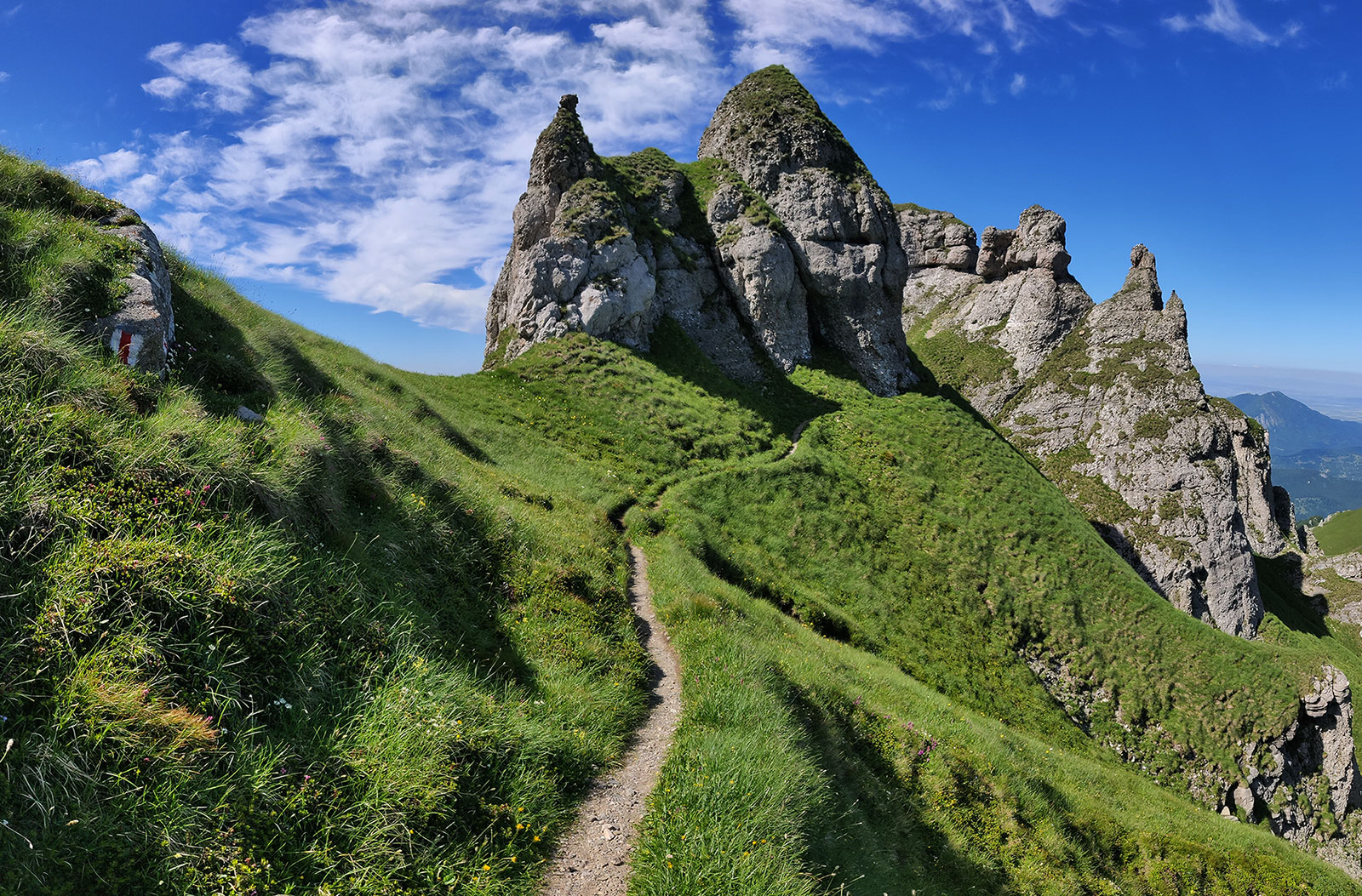 Click here to download a pdf presentation of the nine peaks we are featuring in the Carpathian Peaks format.
Here is a video sample of how it's going to be like:
The above sample peak is one of the nine we have selected for our program. You can go for a one or two peaks in a weekend adventure, or you can opt for a whole two-weeks mtb fiesta. And everything in between: we have enough options to suit every taste, every schedule, every timeline. Let's get it rolling!
Please use this FORM to start planning your mtb trip: