There is always a gamble when doing a long mtb tour in September. While your chances to get nice, dry, stable weather with mild temperatures in the mountains around Brasov are probably the highest along the whole year, there's always the issue of those few days when things turn wintery, just to announce the coming cold season. The first snow up to 2000 m plus usually comes in September, sometimes at the beginning of the month, sometimes later, towards October. It fades away in a matter of hours, or in a day or two, and it might make mountain biking a bit more testing.
Mountain biking is testing in many ways, but it's equally rewarding. Since starting our tours almost ten years ago, every autumn we've been biking on the first snow up in Bucegi Mountains with guests from Belgium, Iceland, Austria, Netherlands, Lithuania, and it always proved to be a unique experience. It gets a bit cold, it's true, but there isn't too much snow to make biking impossible, the ground is still warm so there's no or little ice being built on the trails. The landscape is one of a kind.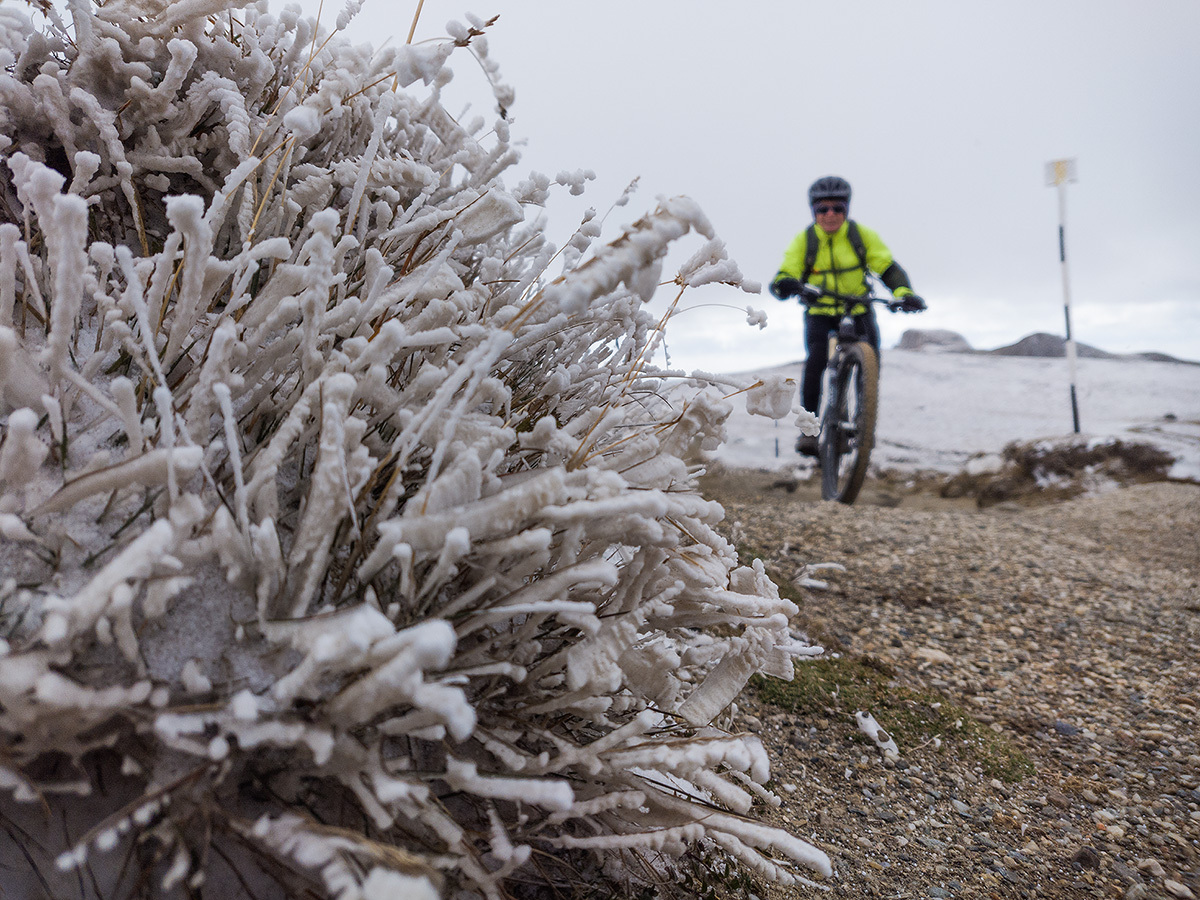 This year it was a group of mountain bikers from UK who had the honour of welcoming the first snow during our Bucegi Circuit tour, and they did it in style! We moved in six days through three different seasons, around, across, and along a mountain in Central Romania with probably the highest concentration of brilliant natural trails a mountain biker can enjoy: The Bucegi Mountains!