6 days of technical mtb sessions combined with trail riding
around 120 km total distance, +3600m/-3600m
seven nights full-board accommodation
visit Saxon Villages area with the Fortified Churches, Bran Castle, Brașov City
airport transfer at the start and at the end of the program
main luggage transfer during the trip
Weekend editions available, follow the Events section on our Facebook page, or fill in the form below
Every mountain biker is constantly under the pressure of upgrading his or her equipment. Bigger wheels, fewer chain rings, longer suspension travel, you name it. The trendy helmets showcasing another shade of fluorescent green, shoes not really matching the color of the newly bought frame bike frame. And hey, mountain biking is a sport relying very much on equipment. You need a good setup to enjoy a day out on the trails.
Still, the single most effective upgrade you can make is not on your equipment, but on your skills. Knowing how to take proper turns, how and when to brake, what's the right position on the bike when climbing or descending, these are just a few things we constantly explain during our medium level mtb tours. An experience that motivated us to prepare another program.
Meet the "Skills for thrills", a seven days mtb tour aimed at explaining and practising the most important skills a mountain biker needs in order to really "feel the flow" when biking on the trails. Six days of riding on pump tracks and bike parks, on natural mountain trails or man-made bike tracks, getting insights on how to bunny-hop, how to tame a rock garden or how to keep the bike afloat even on the steepest and breath-taking climbs.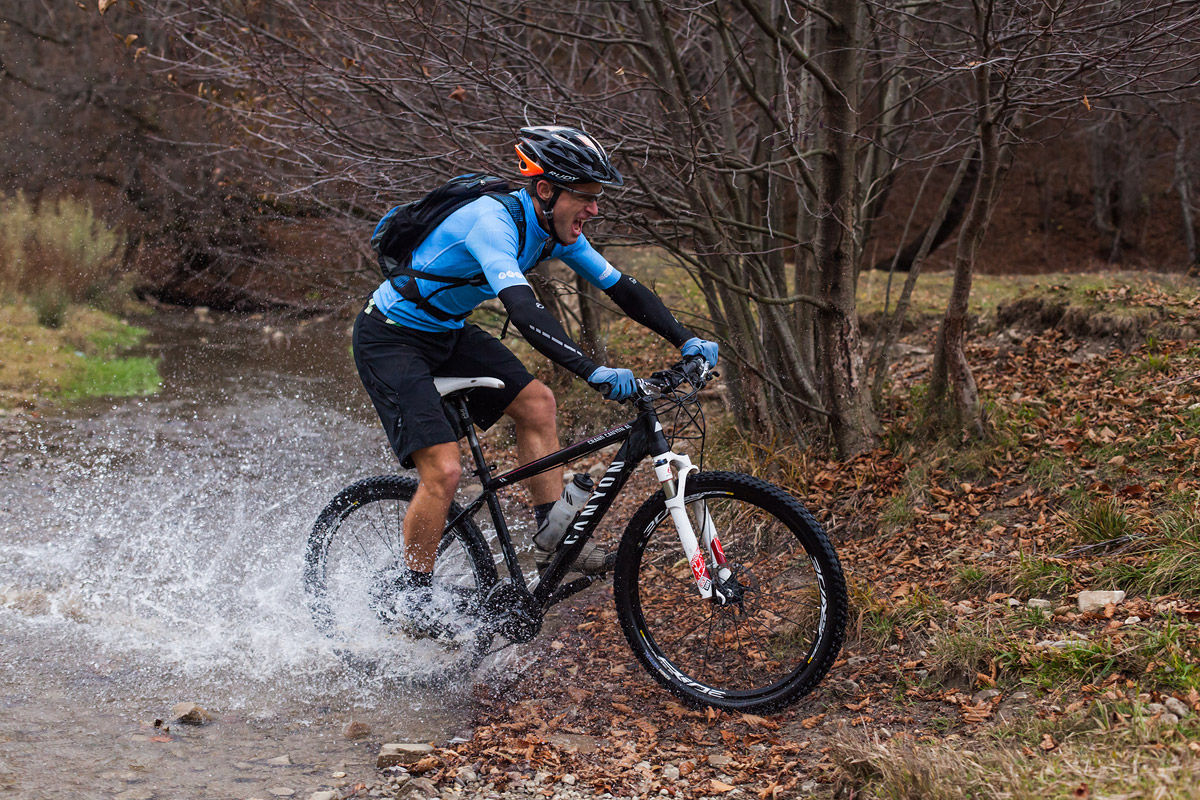 We'll also get the chance to enjoy the old Brașov City Center, visit the Saxon Villages area with its famous fortified churches and quiet rural life, explore the Bran Country with the (in)famous Bran Castle. We promise a pleasant company, a flexible schedule to accommodate the specifics of each group, good local food and cosy accommodations.
It will be both a nice vacation and a great investment in your mountain biking future. You'll open the doors to a whole new level of trails, of destinations, of experiences. And you'll also make much better use of that new bike that we all know you'll end up buying sooner of later.
View the pdf presentation here: www.mtbtours.ro/temp/skills-for-thrills.pdf
The program includes airport transfer (Bucharest Otopeni), 7 nights full-board accommodation, 6 days of guided mtb training and riding. Please use the form below for any inquieries.