In a very busy summer schedule we are now and then able to squeeze in a short tour that is part exploration, and part photo and video shooting opportunity. This July we went for a loop in the West side of the Bucegi Mountains for a true joy ride up and down the Strunga Pass.
The Strunga Pass descent is one of the highlights of what Romania has to offer in terms of pure, natural trails that can be ridden on a mountain bike. What makes it special is a combination of factors.
First would be the diversity of trail scenarios: you start on alpine pastures, alternating flowy parts with rocky, technical bits. Then you move into the pine forest, where roots are added to the mix, apart from the rocks. Getting further down, to lower altitudes, you get to some super fast sections among flowery pastures and deciduous forests.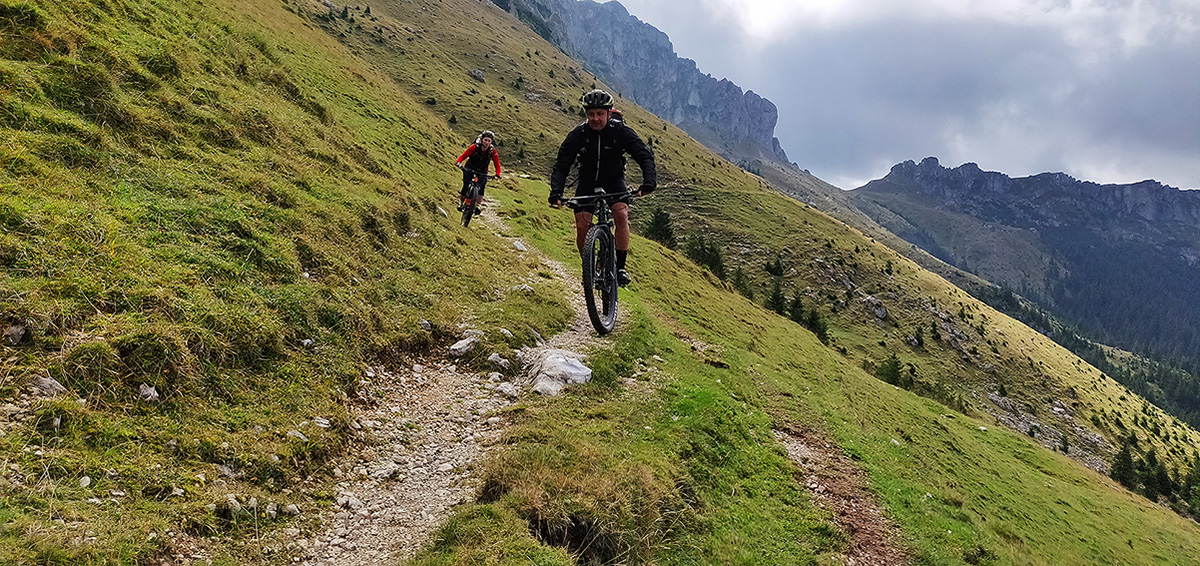 Secondly, the scenery is simply breathtaking. As you descend, on your right side you are flanked by the massive rocks of the Bucegi West ridge. On your left you see the pastures and the rolling hills of the mountain villages in the Bran Country, continued with the milder crests of Dudele and Leaota mountains. Finally, in front of your eyes you see the massif Piatra Craiului rocky ridge – another high profile destination for mountain biking enthusiasts, obviously included in most of our tours.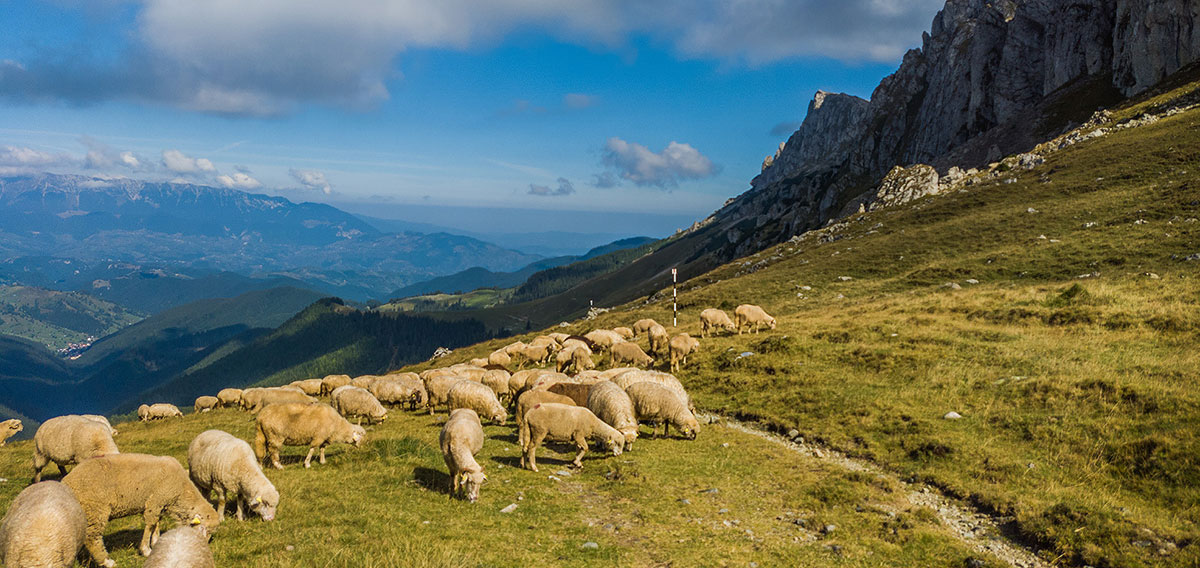 Last, but not least: it's never crowded. You'd might think that such beauties are constantly roamed by bikers, but it's not the case. Access to Strunga Pass is rather difficult – no matter where you come from, there is a lot of climbing, and some push-biking. Therefor, not many people reach Strunga Pass by the means of a bicycle. But those who do, basically have the whole trail for themselves.
You really feel like you just discovered the best mountain bike trail there is.
Usually we get to Strunga Pass during one of our week-long programs (Bucegi Circuit, Transylvanian Alps or Carpat MTB Enduro), coming from Padina and moving towards the village of Simon. There is, however, another way, one we've chosen for the making of this video. Starting from Moieciu de Sus, there is a pretty huge climb, passing by Bucșa and near Tătaru peak before reaching Strungulița Pass. The descent starts here, a little higher than Strunga Pass, and then continues on the classical route down to Guțanu. From here on, several options lie ahead, the most daring one being the trail going directly down to Bângăleasa valley.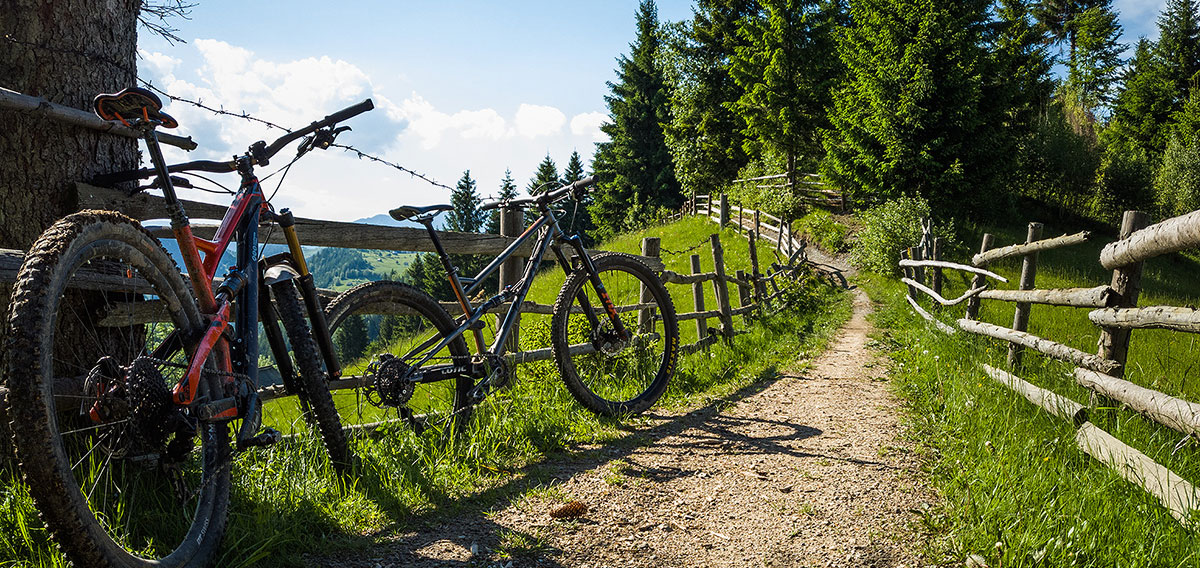 To end the day – and the video – with a flourish, we hiked the bike for another twenty minutes or so on the hills flanking the Moieciu de Sus village. The trail going past the place locally know as "Bisericuța" offers some amazing views of the Bucegi mountains.
This day tour sums up very well what we think a good day of mountain biking should look like: mountain scenery, tough, technical climbs, tricky descents.