There are many good mountain biking areas in Romania, but there is something special about Brașov. The variety of mountains within reach is incredible. Five minutes from the old city center you can ride the trails of Postăvaru, then seamlessly moving towards Bucegi, Piatra Craiului, Piatra Mare, Ciucaș, Baiului, Grohotișului, etc.
The vast choice of hiking trails offer access to bike-in bike-out programs for six days, or more, going through impressive mountain gorges or reaching 2500+ peaks, visiting famous places like Bran Castle or enjoying the old but lively city center of Brașov. (See our four different programs on the right side menu.)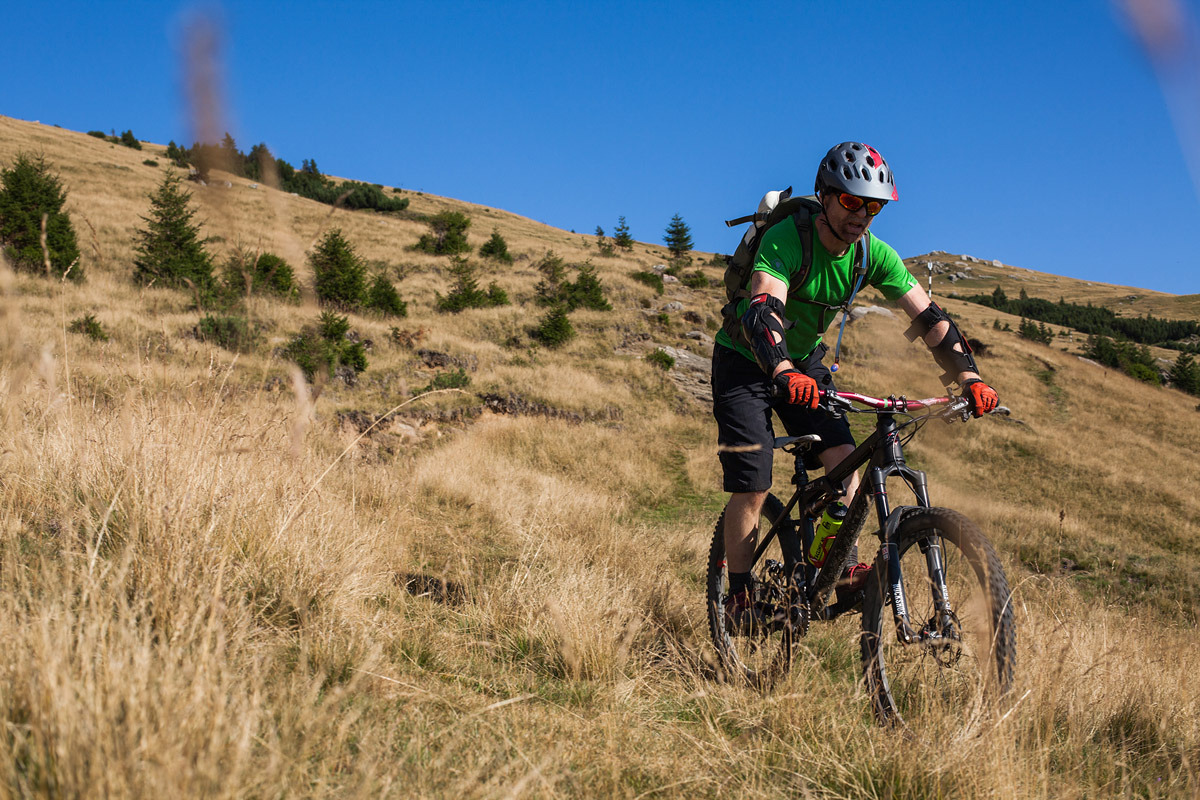 We had the chance to do all that – and more – with three friends from Switzerland, Germany and The Netherlands. We rode the Bucegi Circuit in a perfect early autumn weather, as you can see from the following images.
Indeed, a glorious week of all-mountain mtb. But there's more to be said about biking in Brașov. The local bike shops (ProBike, Playbike and more) offer a wide range of bikes and bike parts and they are fast in offering technical assistance. The local biking community is more and more active in building bike parks in the city and planning for future bike parks in the nearby ski resort.
Plenty of reasons to come and visit us in Brașov. And don't forget to bring your bike!