No matter how you look at it, a maximal altitude of 300 m makes Lithuania a flat country. A type of terrain that is suitable for cross-country mountain biking, with relatively short and frequent ups and downs. No place for long, consistent, technical uphills or downhills. Nothing "epic", speaking in mountain biking terms.
Was Tadas, from Vilnius, aware of what he was asking when inquring about an expert level mtb tour in the Carpathian mountains surrounding Brașov city? Most likely not. But the group seemed quite determined, a bunch of young people used to the difficulties of endurance competitions back home. So why not? Here we were, then, ready to hit the Transylvanian high trails at mid September with Ausrine, Karolis, Aurimas and Tadas, anxious to ride along the 2000m+ mountain crests and peaks.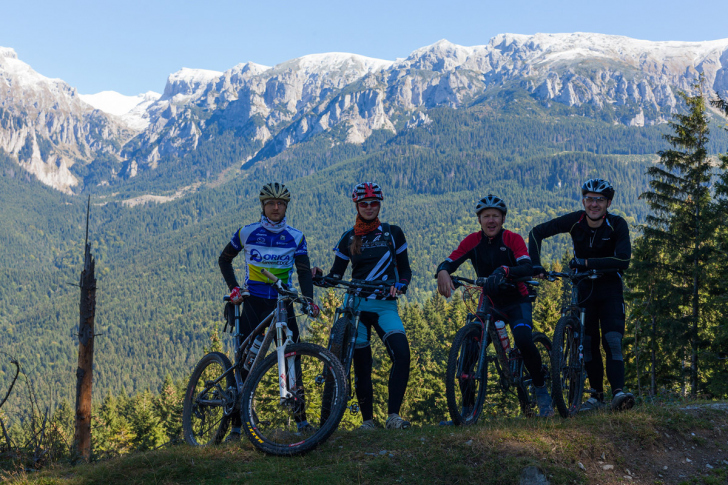 As you can imagine, it was epic – in a good, mountainous way. Endless climbs and descents on ever more steeper mountain slopes, ever more technical trails up in Postăvaru or Bucegi. We switched in a matter of days from the warmth of the late summer to the chill of the first snow, up on Omu Peak. We layed lazily in the glorious sun, we shivered in the cold, sharp wind, we yelled in delight after overcoming technical trails up or down. We discussed serious stuff or talked nonsense, we sweated blood and tears, we loughed and we ached. We filled our souls and memories with unforgetable images of some really epic mountain biking.